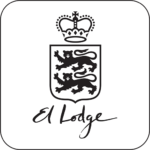 To make it easy to access El Lodge's great facilities and Sierra Nevada's many activities each room is equipped with VirtualHotel from Cardola, a fantastic virtual concierge.
Via the in-room iPad or guests' own mobiles and Tablets (using a free Apple or Android app browsing 'El Lodge') VirtualHotel opens up the hotel and the ski resort at a click of a button.
Using this app, guests can do so much including; viewing restaurant and room service menus, booking a table, browsing and booking spa treatments, concierge requests, viewing the bill and checking the local weather conditions.
The app is vailable in several languages and accessible 24 hours a day.
For more information, call +34 9584 80600.